Working Reel - Classes

519.342.3456

auditions@workingreel.com
Scroll to bottom of page for newest and next classes with dates and prices

Acting - Improv - Technical - Presentation Classes and  Workshops
Working Reel provides various classes designed for both the professional and the beginner. Classes can be designed to suit the group or association. Either for acting or public speaking or presentations. Film & Stage, Cast or Crew. 
Working Reel offers classes for different levels, and for each approach to acting or performance. So if you are a method actor or you prefer the motivation approach, or any of the other three styles, we can design and offer a class to help you find the performance level you are seeking. We occasionally post classes open to the public and we also offer classes designed for specific groups. If you have a group and would like a workshop or class tailor made for your purposes, just give us a call.
workingreel.com
Technical Classes
Improvisation
Games
Whether you are looking for improv games to have fun or to sharpen your ability to think on your feet, we are experienced in teaching this style. Wheter you want to develop a better public speaking skills or if you are looking to perform in an improv style, we can provide you the knowledge to develop the skills required.
Improv games, and fundamentals, similar to a Second City approach, teaches the basics of performance, auditions, public speaking, story telling and the rules of improv. All the lessons are taught through improv games and all students perform in every session. It is a fun and active way of learning. Email us at auditons@workingreel.com or call us at 519.342.3456
to learn more.
Character Based Narrative Improv
Character Based Narrative Improv is a fantastic approach for actors who are developing acting skills for performance on stage and film. The approach we use was developed by Ian Ferguson (a true Canadian Treasure). This fantastic approach is '... improv for actors...'. The lessons and games will give you an opportunity to develop practical approaches to find your character. Each session is aimed at developing a deeper understanding of your characters emotion and will help you to find the truth in your performance.
Workshops / Events 
Do you have a group or association, or company in need of a workshop which has learning value and is presented in a fun and active process? Workshops on communication, team building, and customer service are available and can be custom made for your group. Call 519.342.3456
519.342.3456 and lets talk about your needs.
Monologues....
Okay so you have an audition and they require a monologue; now what? If you have a process to attack your monologue your audition will have levels and depth highlighting your acting skills. That is the purpose of the audition, after all. More importantly, the approach to a monologue is the same as approaching all text in a play or film. The advantage to the monologue is you don't need a scene partner for the learning process. 
Working Reel will give you practical, transferable, skills to apply to every script you have the opportunity to perform. As will all our classes, focus is on giving you skills to apply outside the classroom. All exercises are designed to give you an understanding of how to approach a script. Email us at auditons@workingreel.com or call us at 519.342.3456 to learn more.
Auditions
We offer two very different audition workshops.
Logistics and Approach: This is a very practical understanding of the audition process for people wanting to become professionals. We cover everything from paperwork to expect, through to who will be the auditors, what questions can be asked, how to behave at the audition, who are the main professional casting directors, union vs non-union rules, rules around nudity, and how to address the room and camera once inside. This is an information based course and only becomes active in the later sessions. 
Skills and Tips: This is designed to augment the practical skills of auditioning. How to make a great first impression, how to be memorable, how to prepare for the audition, how to treat the camera, how to handle multiple actor auditions etc. This is a very active class and is offered with a camera and monitor to watch the process unfold.
Guest Artist Instructors
Depending on demand we offer opportunities for instructors from Toronto and the U.S. to teach classes at out facility. Many professionals such as Michael Caruana of Bongo Productions have been invited to teach at our location. Professional Casting Directors such as Crystal Kramer have also offered classes with us.
If you have a group that wants a particular class or workshop let us know. We will organize any learning opportunity you need.
Acting Fundamentals
As you begin the training process for acting and performance there are certain skills that provide you a basis upon which to build your acting style. The Fundamentals Class touches on understanding the script, which is your blueprint and character creation. It will give you a basic approach to stage-craft, physical communication, understanding line delivery and finding new ways of exploring the acting. The Fundamentals Course opens the actor up to the possibilities open to their interpretation of their role.
How do I breathe, how do I stand, what does the actor bring to the table, what do the codes in a script mean, etc? 
Scene Study
Depending on the level of the actor, scene study will do different things. Firstly, it teaches practical approaches to a scene but as the actor grows and develops it becomes a process to deepen the actors ability to bring out truly unique interpretations of a role. Mostly these classes require even numbers of actors so that each person has a scene partner with which to work each scene. Our approach or curriculum balances stage and film scenes. 
What Else .....
Working Reel offers classes for each approach to acting. For a more complete list of classes and opportunities to learn contact us directly at auditions@workingreel.com or call 519.342.3456
Acting
Camera and Lighting
This class teaches the basis of film lighting and how to use the camera to tell the story. Our company president is an award winning cinematographer. He offers assistance in the class to allow the students to understand the difference between the techical knowledge of camera operation and the artistic opportunity of the camera in story telling. Keeping a heavy emphasis on lighting, the course is geared to story telling through the lens and making images that are compelling to watch. (guest instructors)
Theatre Lighting
Using actual theatre lights, this course teaches the different texture of lights and how to use them on stage. The angles, the throw, the colour,  the colour temperature, lighting board operation, timing, progamming the board and aiming all are introduced and explored. This is truly about offering support to a director in the story telling using light and shadows for focus.(guest instructors).
Picture Editing
Participants use AVID, Final Cut, and / Premiere Pro and spend the time in the course learning how to use the edit program. Cutting actual footage and learning the basics of putting scenes together demand a full understanding of the potential of the programs. Each program has value and each offers unique reasons to cut on their programs. This is both a weekend workshop and an on going course. (guest instructors).
Directing Actors
There are five schools of acting. Each has a language and process for actors. In this class you will learn the language and behavior of actors in each style and you will develop a language to communicate to them. As director our primary job is to draw a performance out of an actor, once you understand the actor better and understand their process you will have an approach to allow them to find your vision of the character. The actor becomes a helpful asset in your arsenal for story telling.
What else do you want to learn?
If you have an idea for a class just let us know. We will find a qualified instructor and curriculum. emails us at auditions@workingreel.com or call 519.342.3456
Presentation and Public Speaking
Working Reel wants to be a resource for you. We offer one on one classes for actors of all levels. You want into the business and need to fast track? We have a program designed for accelerating your success. You are already acting and need to really work a monologue or technique? We have a plan to help. If you are thinking of auditioning for a college or university or even for a gig and want to work your presentation? Call us. We have ideas for that. Generally private one on one classes are $45- $85 per hour of instruction and can be scheduled at convenient times. Please note that very few actors will require only one session. If you need multiple classes we can work our a payment that suits your budget. Rates depend on instructor and curriculum. 
If you have a presentation for work and need an hour or two of coaching to work on your presentation skills call WRP at 519.342.3456 and sharpen your ability to enthrall the audience, impress the boss and wow the crowd.


Attacking the Script
This is a must-have class for actors directors and writers ..
Per Student ONLY: $ 225 + hst = (225 + 29.25 = 254.25  ) Cheques made payable to Working Reel Productions Inc.

This course is being re-offered because of the overwhelming response to the last few sessions. This is very different from other acting classes. It uses classical techniques to find the approach for the actor.

Learn how to read a script like a professional actor. Attack the script in new and exciting ways, understanding more.
Understand what the writer is telling you ...

There is so much more to reading a script from an acting and directing perspective than just reading the words and lines. How do you interpret the intention of the writer? What should you look for in your 1st read, 2nd read etc...? Where do you find the choices to make the character and story more dynamic.
Understand what the writer is telling you ...

This 8 week course will give you a process to reading a script that every actor should know.  Each week we will examine a new concept to apply and the following week you will start the class by applying that concept. Week one is registration and assessment with first assignment.

START: soon  -   7- 9:30 p.m.
DATES :  7-9:30 pm
     

To Register please email:  classes@workingreel.com
or  casting@workingreel.comminimum class size is 6.  Instructor Buddy Brennan with a guest instructor for designated weeks. Classes held at: Working Reel Productions. 15 Easton St. Cambridge, Ontario. N1R 1G3


This is a class for people acting for stage or film. It is an essential class for actors. Learn to breakdown your script. It also will give you better skills to learn lines. Writers and directors also benefit from these skills. This is the difference between learning lines and knowing the script.

Working Reel actors have gone on to great success in film, television and stage including a Canadian Screen Award winner.... We teach what you need to know... our actors work ...
References from people who have taken this class are available upon request….. at least I hope so ….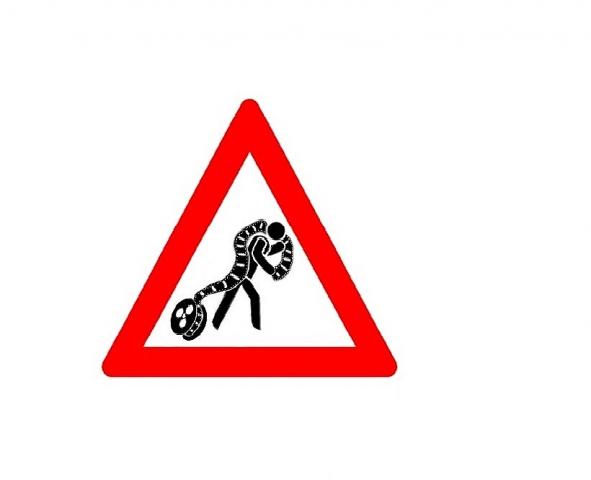 Directing for Story and Stage
This is an intensive course designed to get the director thinking about creative ways of telling the story. Being creative demands a process to get the vision to the stage. Knowing options and understanding how to focus the creative process will allow directors to make stories that are compelling and enjoyable. Directors must focus on the emotional journey they ask for the audience to join, so they must develop the skill and tools to create that journey and the invitation they present. 
How do I put life in a scene? How do I find deeper meaning? Where is the comedy and how do I make it work? If it has all been done before how do I make my interpretation different and truly mine? What is my style and how do  I make it work? This course puts you on the path to finding the answers to those questions.
Attacking the Script

Often actors deliver lines with great expression  yet it is not quite the right expression. There are steps and processes to reading a script as an actor; actors need to read a text differently than those who do not intend to perform.
For seven weeks we breakdown how to read a script and apply it to performance. Know how to interpret the punctuation for an actor. Apply techniques to achieve 'wants' through dynamic 'tactics'. This course will change how you read a script. This is for actors committed to performance on a professional level.
Learn where the information is in a sentence / paragraph / text. Learn how professional actors make simple lines so dynamic and compelling. Learn how to trust the writer.  
We are not just classes we are .... film, video, theatre, (theater) commercials, industrials, auditions, actors, casting, crew, production mentoring, classes, improv, dinner theatre, movie making, producers, directors, cinematographers, equipment, studio,writers, scripting, editing, post-production, and much, much more...call Working Reel
 2017 Classes
... this is the newest set of classes at WRP starting soon.....